Thursday, December 2, 2010
This Week's Featured Contest!
I will attempt to Feature my Favourite Contest here every two weeks! This week I will start with the Holiday Giveaway hosted by Miss Page Turner's City of Books (Button on right sidebar). I love the list of books in this giveaway, Delirium in particular!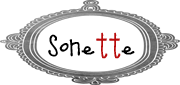 Posted by

Sonette Lancaster
at 11:48 AM


Labels
Aimee Carter
(1)
Alexandra Adornetto
(1)
Alyson Noel
(4)
Amy Plum
(1)
Andrea Cremer
(1)
Awards
(1)
Book Boyfriend
(1)
Book Release
(1)
Bree Despain
(2)
Caption This
(2)
Carolyn MacCollough
(2)
Cassandra Clare
(1)
Challenges
(3)
Colleen Gleason
(3)
Covers Revealed
(1)
Diane Stringam Tolley
(1)
E-cards
(1)
Eden Maguire
(2)
Featured Contest
(14)
Fict Fact
(1)
Follow Friday
(13)
Gena Showalter
(1)
General
(2)
Guillermo Del Toro
(1)
Holly Black
(1)
In My Mailbox
(5)
Inbetween
(5)
J.R.Ward
(1)
Jeaniene Frost
(2)
Jennifer Armintrout
(1)
Jill Monroe
(1)
Josephine Angelini
(2)
Julie Kagawa
(4)
Kami Garcia
(3)
L.A. Weatherley
(1)
L.J.Smith
(1)
Lauren DeStefano
(1)
Lilith Saintcrow
(2)
Margaret Stohl
(1)
Melissa Lemon
(2)
Michele Hauf
(1)
Mills and Boon
(1)
Nalini Singh
(9)
P.C.Cast
(1)
Rachel Hawkins
(1)
Read-Along / Talk-Along
(1)
Richelle Mead
(1)
Sarah Porter
(1)
Saundra Mitchell
(1)
Sherrilyn Kenyon
(1)
Sophie Jordan
(1)
Top Ten Tuesday
(8)
WoW
(12)